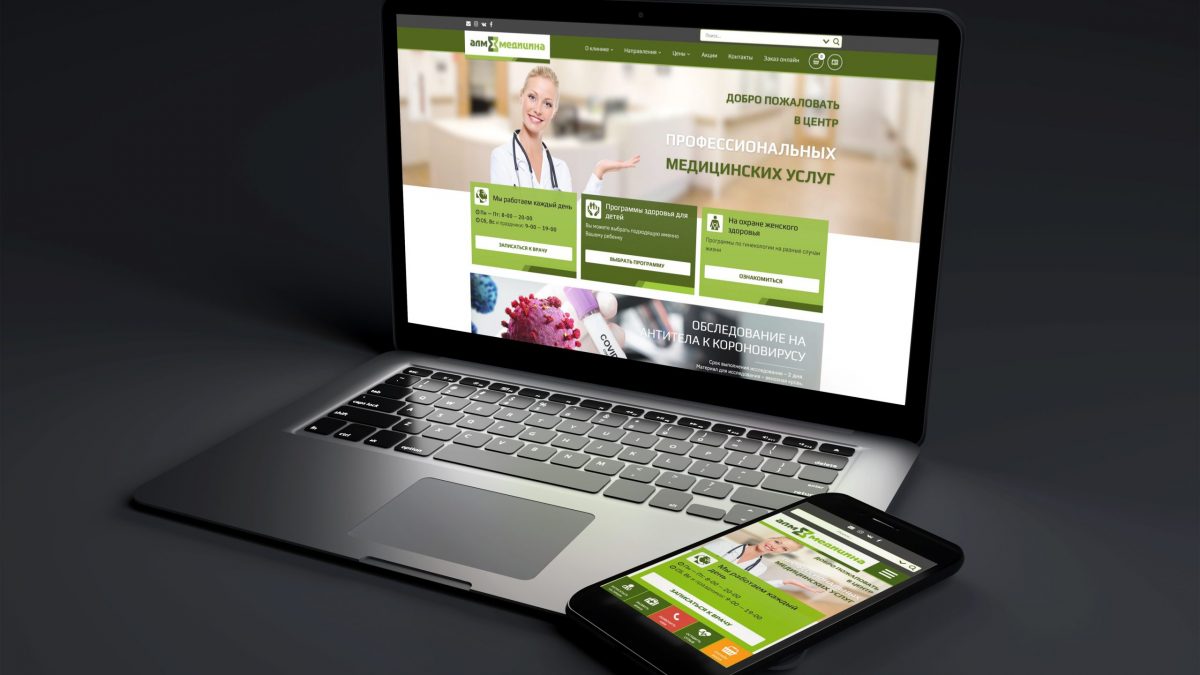 Website "ALM-Medicine"
2016
Support
PHP, MySQL, JS, CSS, Adobe Photoshop
Moscow

The site of the medical center "ALM-Medicine". Made on of WordPress base. Responsive design, vector graphics (icons). Support includes content management and graphics (ad banners and news images).
Site features: an appointment  and a call back forms, connection between the department, specialists and the corresponding part of the price list, a brief medical guide, a review form with the ability to specify a doctor.
Development in 2019: an online store for ordering a certain number of services and placing ambulance calls by dispatchers; an online cash desk according to Federal Law 54. I had to rewrite almost the entire module connecting the online store on the site and the acquiring operator, since it was inoperative (the authorship module of this operator).
The plans include the organization of telemedicine services with integration with the 'Medialog' platform.